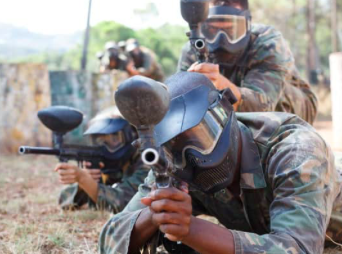 Dear Lugians,
Do you feel like it's time to come out of your cave and start playing a good game with your fellow students? Then it's time to subscribe for the Paintball sports activity! On the 11th of May we will go to an outdoor spot where we will play paintball for two hours. Afterwards you can get two free drinks from Lugus!
You can subscribe and unsubscribe to this event until 4th of May 16:00!
Please keep in mind the consequences of absenteeism, which can be found here.
What: Sports activity Paintball
When: 11th of May 2021, 15:00 - 18:00
Where: Ulgersmaweg 52 9731 BV Groningen
Costs: €10,- (+2 free drinks and 200 paintball balls)
For whom: Everyone
Participants
Please login to view all participants